Construction kicked off on May 30th with a groundbreaking ceremony for the redevelopment of Burnaby Hospital attended by Premier John Horgan and Health Minister Adrian Dix.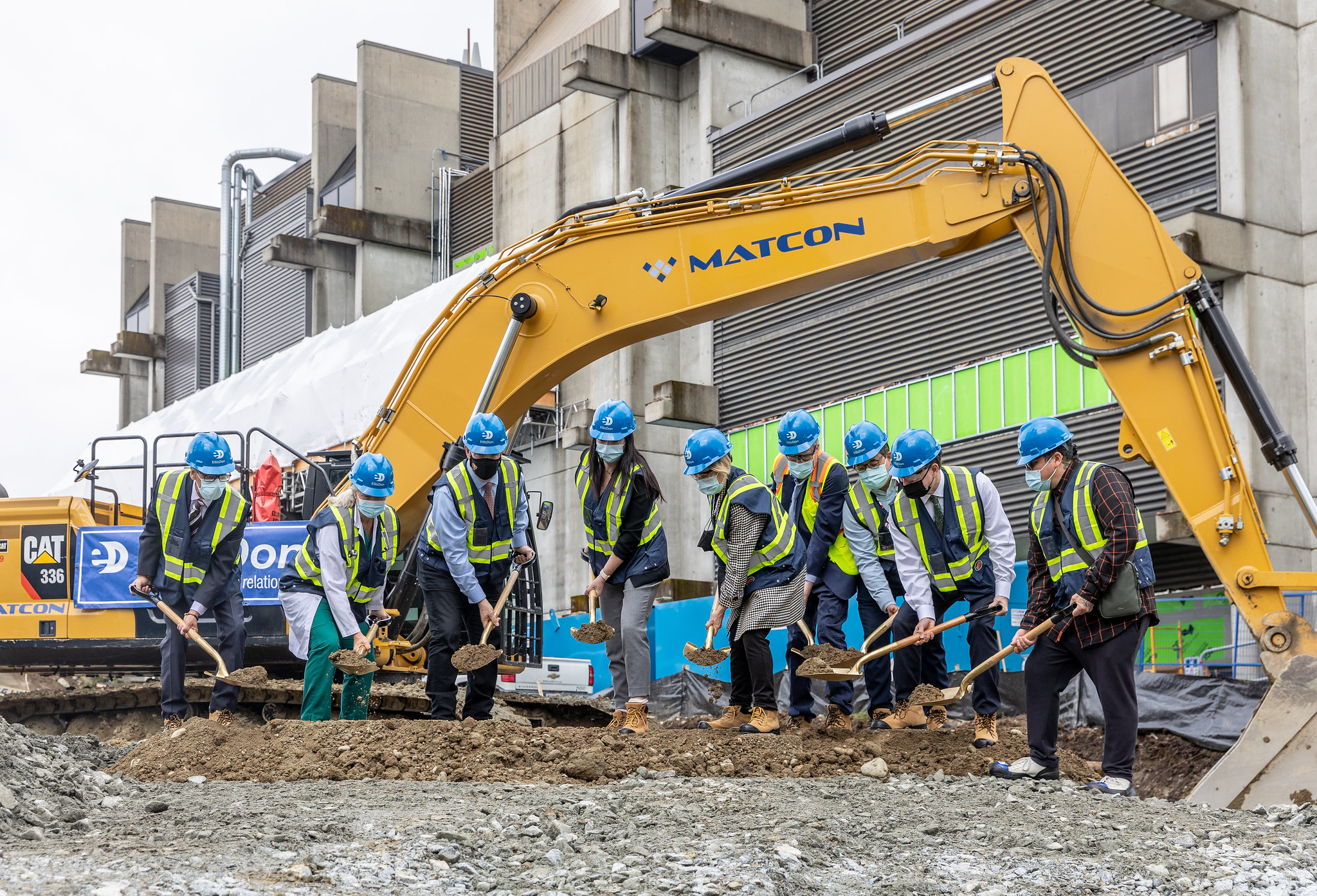 Once completed, the upgraded Burnaby Hospital will deliver better, faster care to more people in this community while creating thousands of good jobs during construction.
The redevelopment is expected to cost more than $1.3 billion, making it among the province's largest health-care investments. It will add two new patient-care towers with new units and operating rooms, resulting in 399 beds on the campus, a bigger emergency department and a new cancer treatment centre. The last major upgrade to the Burnaby Hospital was more than 40 years ago.
The redevelopment begins with a new six-storey Keith and Betty Beedie Pavilion with 83 beds in primarily single-patient rooms with a private bathroom. The pavilion will include a maternity unit, a neonatal intensive care unit and a medical in-patient unit with negative pressure rooms and outbreak zones to isolate infectious diseases.
The facility will also have a mental-health and substance-use in-patient unit with a secured outdoor patio. Within this unit is a five-bed crisis stabilization unit that will provide short-term in-patient care, assessment and treatment for patients in crisis, at risk or in severe distress.
Another part of the modernization will include a new Jim Pattison Surgery Centre and renovations to the existing Support Facilities Building. This includes a bigger emergency department with an increase of treatment bays from 72 to 82, six new state-of-the-art operating rooms, additional pre-operative and post-operative recovery spaces, a new medical device reprocessing department and improvements to a number of other departments.
The six-storey pavilion, the new surgery centre and renovations to existing buildings are scheduled to be complete in 2026. The second patient-care tower is expected to have 160 new beds and a state-of-the-art cancer treatment centre.
Burnaby Hospital opened in 1952 and provides a range of acute care services including emergency care, critical care, surgery, maternity, neonatal intensive care, palliative and adult mental-health and substance-use services.